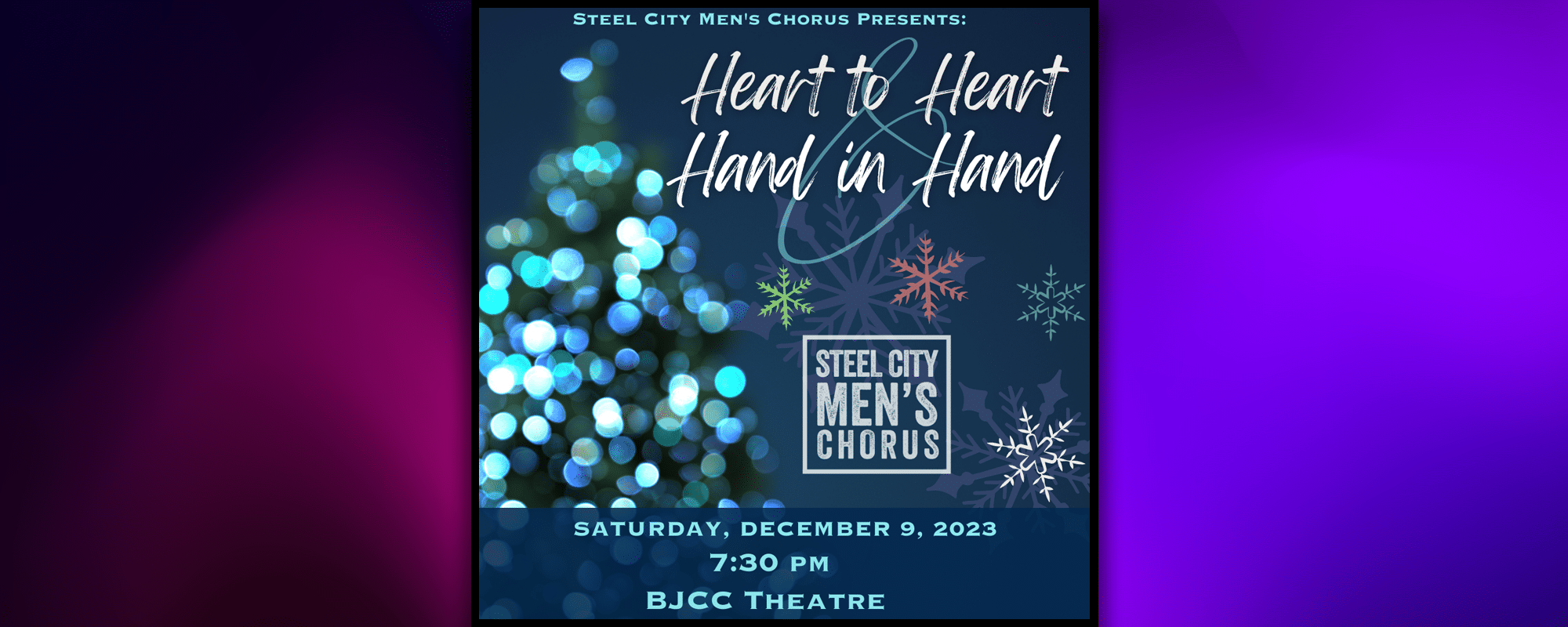 Date
Saturday Dec 09 2023
Heart to Heart and Hand in Hand: Steel City Men's Chorus Holiday Show
Don't wait under the mistletoe all evening long, get out and about where you belong!
Don't be a Grinch or a Gloomy Gus! Come join the fun and celebrate with us!
The Steel City Men's Chorus proudly invites you to Heart to Heart & Hand in Hand.
This holiday show continues the tradition of heart-warming songs, hilarious antics, glorious guests, and a sleigh full of holiday cheer and marks the start of the Steel City Men's Chorus's 11th season!
Season 11's theme, United, celebrates and explores our common humanity and rich diversity through song.
Steel City Men's Chorus' mission is to create community, educate, and give voice to LGBTQ issues through music and service.