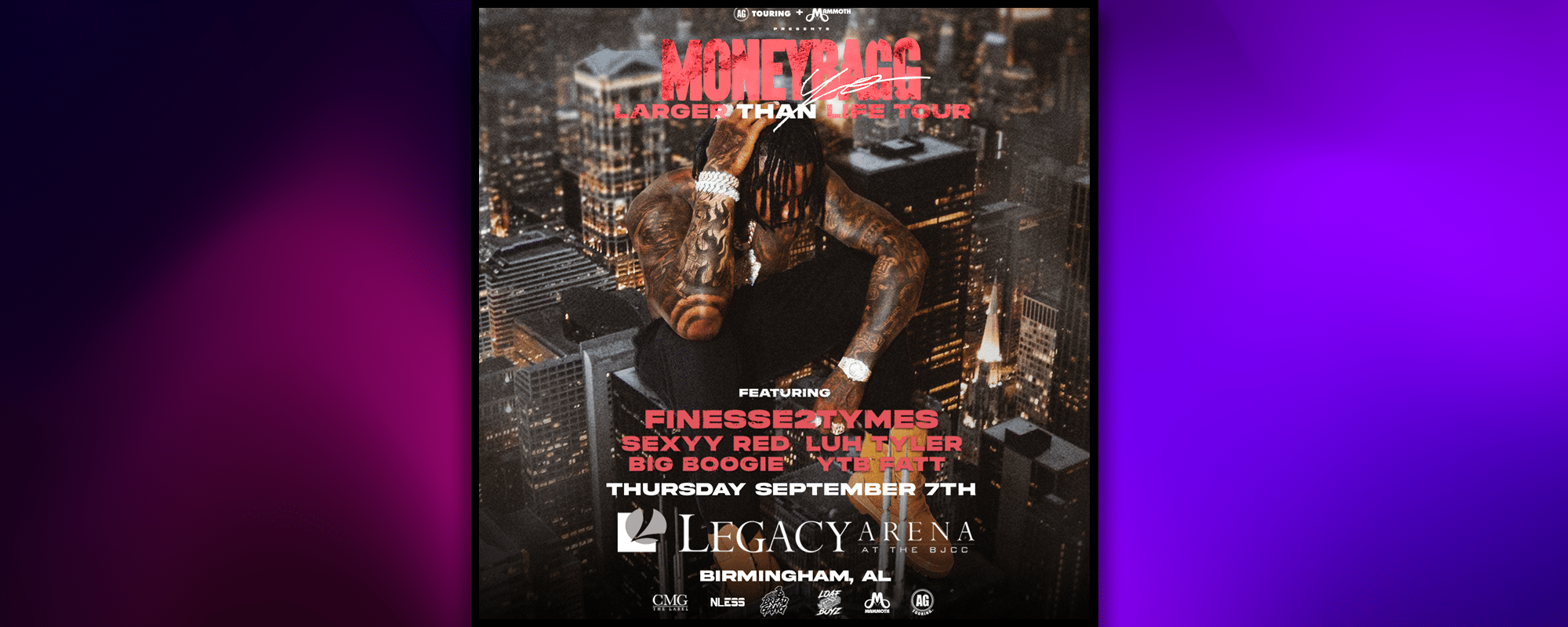 Date
Thursday Sep 07 2023
Expired!
Moneybagg Yo
With Finesse2Tymes, Sexyy Red, Luh Tyler, Big Boogie, YTB Fatt
Demario White, better known as Moneybagg Yo, is the oldest of three siblings who was tired of seeing his mom struggle to feed him and his sisters, so he dropped out of high school and began running the streets with hopes to support and provide for his family. During idle time, Moneybagg Yo and his best friend Elo began freestyling, with ELO convincing Moneybagg Yo he had what it takes to become a rap star. In just a few short years, Moneybagg Yo has cemented himself as one of the most irresistible voices in the club and on the streets. 
In 2015 ELO's vision came true when Moneybagg Yo dropped Federal, a mixtape that set the southeast ablaze. When ELO was fatally gunned down in 2015, Moneybagg Yo penned and released an album born out of the tragedy. Titled "ELO (Everybody Lives On)" the record serves as a tribute to his best friend. 
The rapper has also been nominated for a GRAMMY Award, Billboard Music Awards and iHeartRadio Award and collaborated with A-list stars like Kanye West, 2 Chainz, and YG.