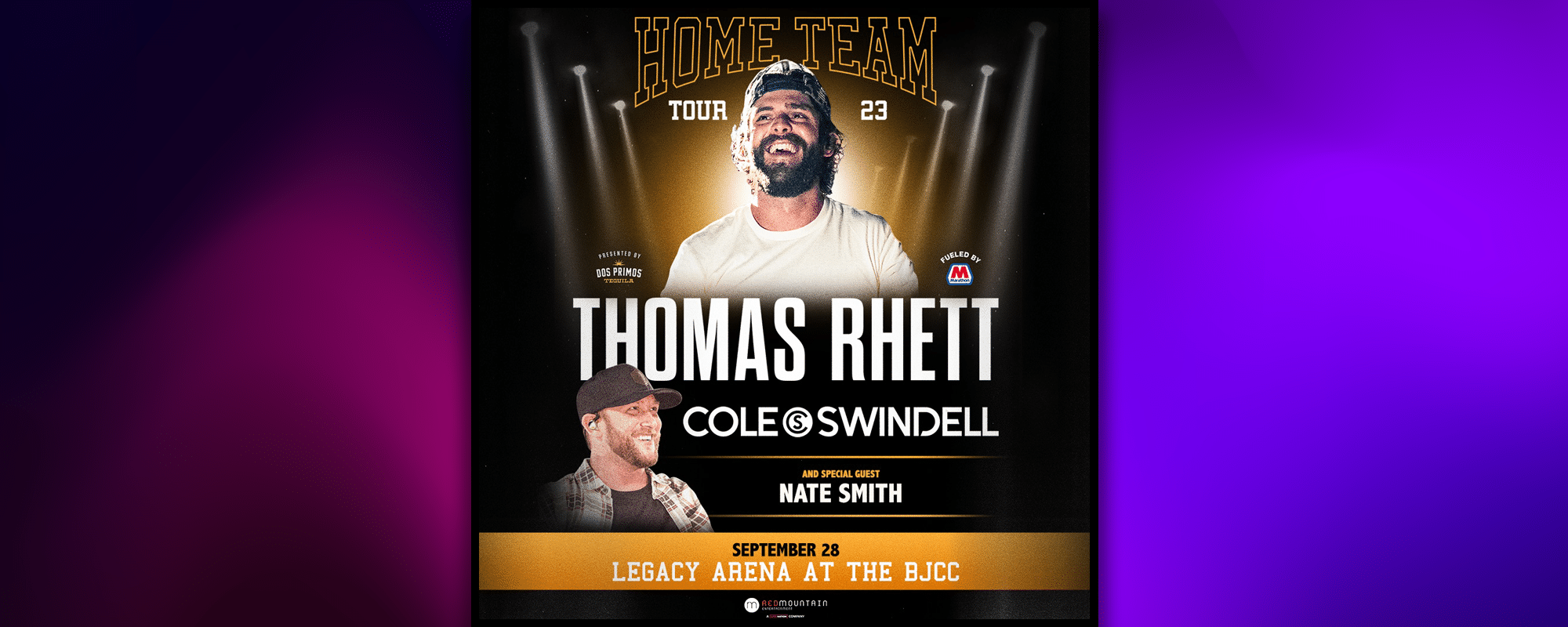 Date
Thursday Sep 28 2023
Thomas Rhett
With Cole Swindell and Nate Smith
Rhett's career took off in 2012 with the release of his debut single "Something to Do with My Hands," which quickly climbed the charts. Since then, he has become a prominent figure in the country music scene, known for his heartfelt lyrics, catchy melodies, and versatile musical style that blends contemporary country with pop influences. 
With his smooth vocals and relatable storytelling, Thomas Rhett has produced numerous hit singles, including "Die a Happy Man," "Marry Me," and "Life Changes." His albums, such as "It Goes Like This," "Tangled Up," and "Center Point Road," have received critical acclaim and commercial success. 
Rhett's contributions to country music have earned him several accolades, including Academy of Country Music Awards, Country Music Association Awards, and Billboard Music Awards. He continues to captivate audiences with his infectious energy, heartfelt performances, and timeless songs.